Calculation of Heat Index
The
Heat Index
(
HI
)
is an index that combines air temperature and relative humidity to determine the human-perceived equivalent temperature (i.e., how hot it feels).
The formula for approximating the heat index in degrees Fahrenheit, to within ±1.3 °F is presented below.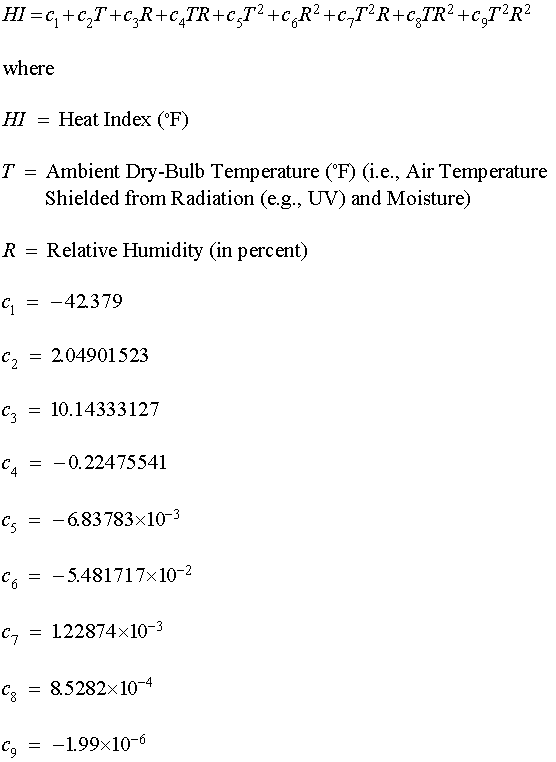 The above formula for approximately HI is useful only when the temperature is minimally 80 °F with a relative humidity of 40% or higher.
Various physical effects in relation to HI are provided in the table below.
| HI (Shade) | Possible Physical Effects |
| --- | --- |
| 80–90 °F | Caution: Fatigue is possible with prolonged exposure and activity |
| 90–105 °F | Extreme Caution: Sunstroke, heat cramps, and heat exhaustion are possible |
| 105–130 °F | Danger: Sunstroke, heat cramps, and heat exhaustion likely; Heat stroke is possible |
| > 130 °F | Extreme Danger: Heat stroke or sunstroke likely with continued exposure |